A widely followed crypto trader has issued a warning to Cardano holders as ADA moves closer to the $1 level.
The pseudonymous trader known as Capo tells his 239,000 Twitter followers that Cardano ADA is currently in the middle of a clean triangle pattern hinting at bearish price action in the coming days.
"ADA confirming the bearish triangle."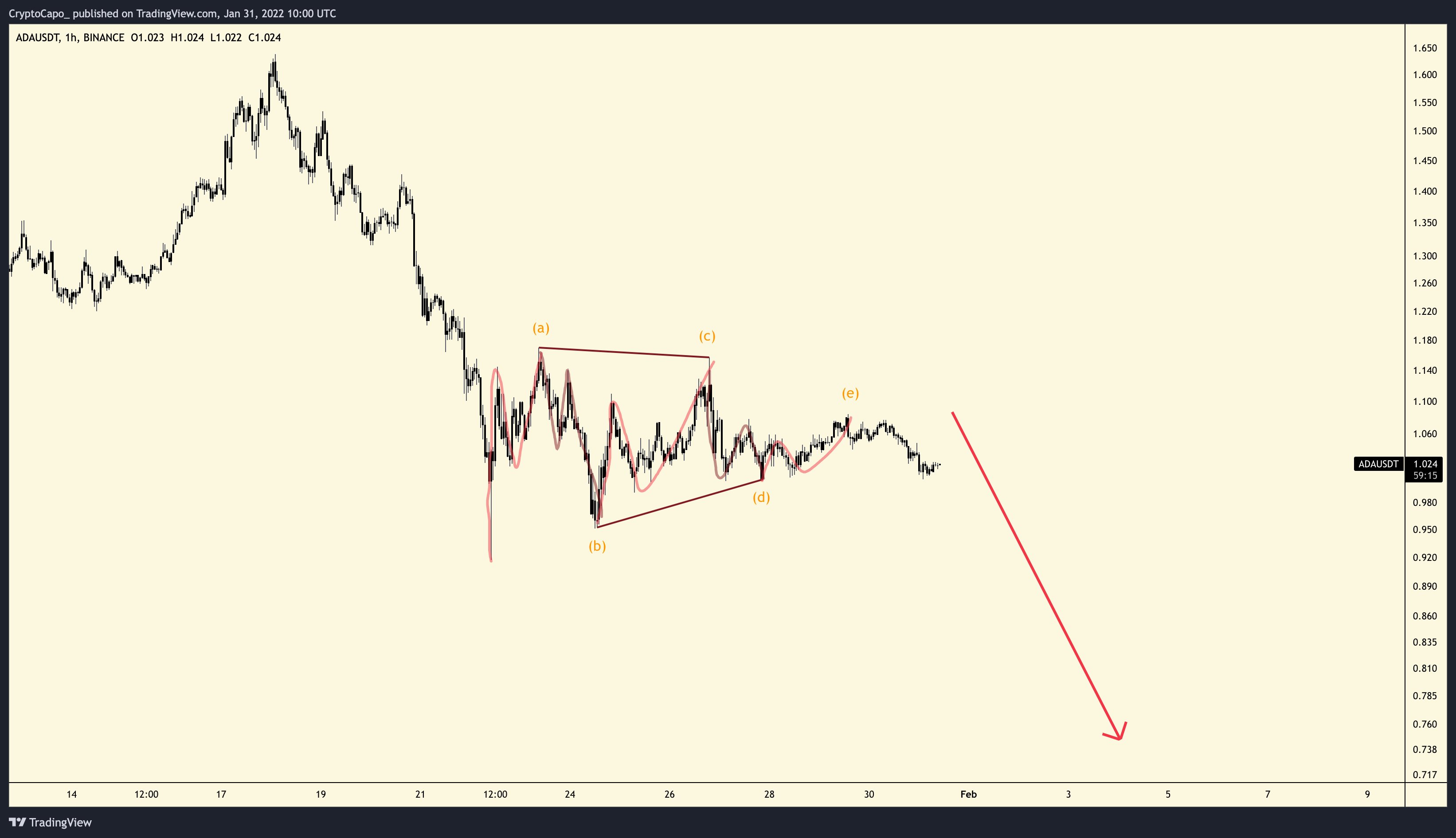 Previously, Capo thought Bitcoin would kick off a relief rally past $40,000 before a fairly major downward move. Now, however, the trader is leaning more towards BTC beginning a bearish capitulation happening in a more direct fashion.
"Whales are adding supply and removing bids below the current price. It seems that it will go just straight down without touching 40k.
I've sold a little bit more. Currently 85% in USDT, ready for what could be coming.
Stay safe."
While many altcoins have been outperforming Bitcoin during the recent market correction, Capo says that overall, the altcoin market looks weaker than BTC. He takes a look at Bitcoin dominance, which compares the market cap of BTC to the rest of the crypto space.
"Altcoins look even worse than $BTC. With the Bitcoin dominance forming a triple bottom, and the OTHERS (altcoins) chart wanting to retest the range low, it wouldn't surprise me to see a 50% drop in altcoins in the next few days.
Stay safe."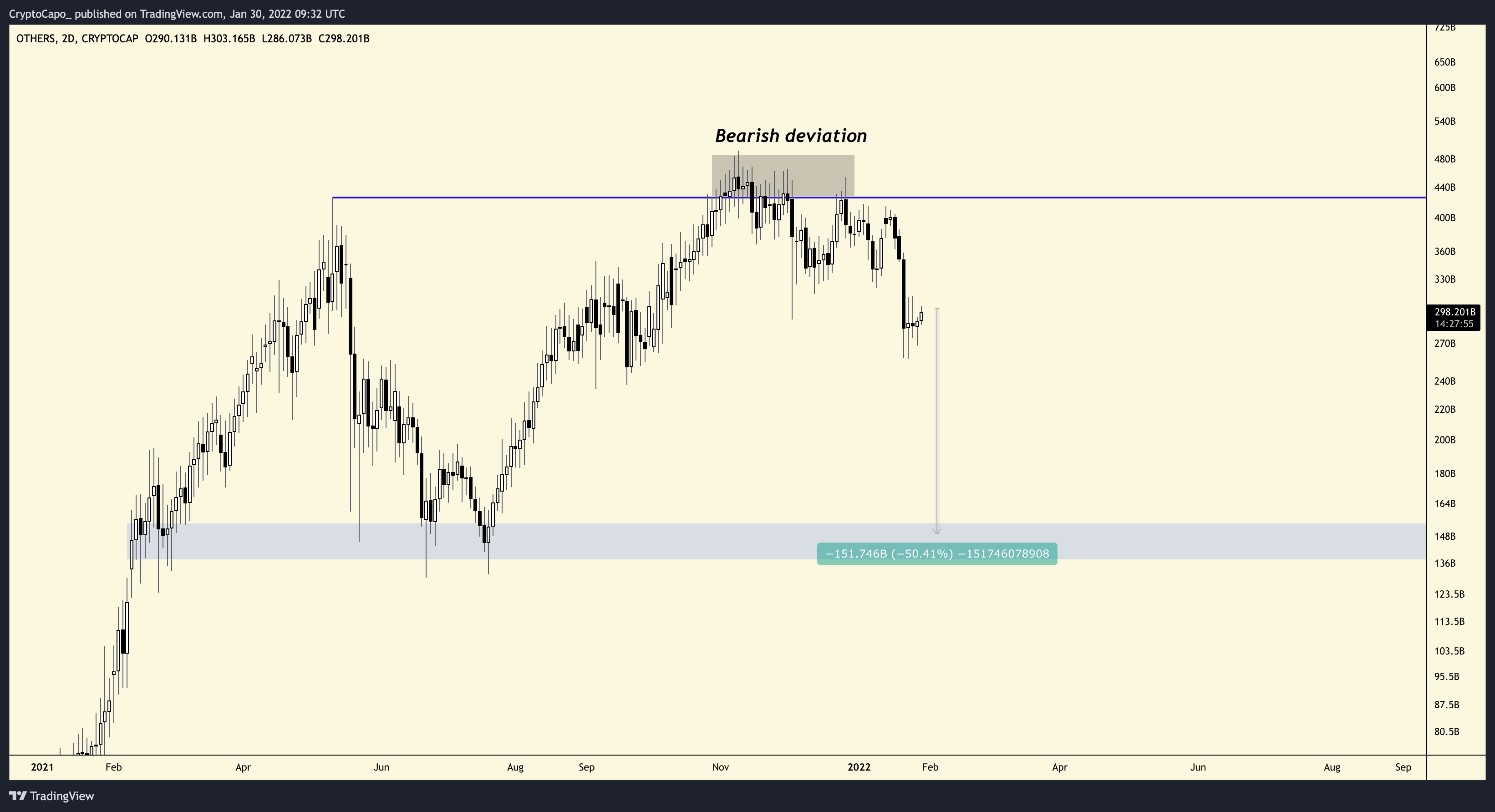 Earlier this week, Capo predicted an "ultimate capitulation" in crypto markets that would take Bitcoin down below $30,000 before a bullish reversal.
Originally Published Here